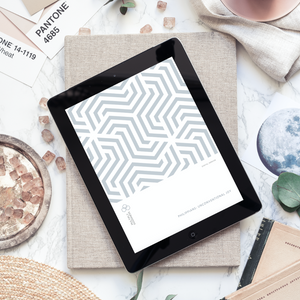 DIGITAL PDF DOWNLOAD — 1 User License
THIS LISTING GIVES YOU A DIGITAL DOWNLOAD OF OUR FULL STUDY FOR YOUR PERSONAL USE. IT IS IDENTICAL TO OUR PHYSICAL STUDY, IT WILL JUST BE A PDF THAT ARRIVES IN YOUR INBOX FOR YOU TO DOWNLOAD.
Our third study, "Philippians - Unconventional Joy" focuses on the joy that can be discovered in the most unexpected places of our life. For many of us, the dark and dreary days of January and February are one of these places where we fight to discover and hold onto joy. It is our prayer that this study will help you do just that! We wrote it with the hope that you would find joy in contentment, prayer, unity and Christ
Our Multiply Goodness Philippians study runs January 21 - February 25, 2019.
Study Guide Specs — 8 x 10 inches | 112 pages | Digital PDF
Within this study, you will find:
Our NOURISH section (with a 5-week study guide)
Daily readings in the Word of God (Old and New Testaments)
Questions to expand your study
Extra-wide margins and space for note taking
Our MULTIPLY section (a focus on sisterhood)
How to host a small group study in your area
2 recipes for your group study by widely known and beloved food bloggers.
Our ROOTED section (a focus on living the truths we study)
3 powerful stories of faith by women of various denominations
A special feature about finding hope and comfort in Christ's name
Journaling space with prompts to help you write your own story of how God's Word has changed your heart
Our HARVEST section (a focus on your personal ministry)
Journaling space with prompts to help you reflect and pray to God over how you can apply what you have learned in this study
A NOTES section
Space for additional thoughts, insights and journaling
Also available for free download before the study begins: Lettered Art Prints and Memory Verse Cards, both available in our shop.