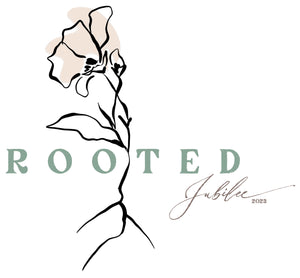 Welcome to Jubilee 2023!
We are so excited to have you join us for this incredible day of becoming rooted in Jesus Christ. Please complete the following registration and payment information to secure your spot.
Gather together with our community on a summer evening at Thanksgiving Pointfor an experience you won't soon forget. Includes workshops, dinner, speakers andworship music.
Event Information:
Jubilee 2023 // August 19th, 2023
Thanksgiving Point in Lehi, UT
3:00pm to 8:30pm
Tickets are $135